On World Hepatitis Day 2020, ISGlobal launched two major projects aimed at advancing towards the elimination of viral hepatitis in Spain
"Find the missing millions" and "hepatitis-free future" were the themes of World Hepatitis Day 2020, which stressed the need to diagnose those who are unaware of their hepatitis infection and provide them with care. And this is precisely what two major projects, led by Jeffrey V Lazarus and colleagues, aim to do: expand hepatitis B screening among the West African migrant population living in Barcelona, and provide hepatitis C care to people who use drugs in the Balearic Islands.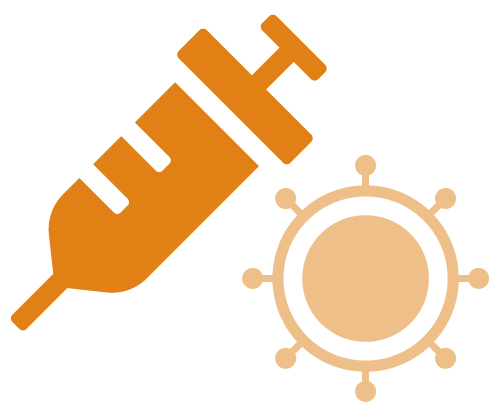 The hepatitis B vaccine prevents a viral infection that can require lifelong treatment and can lead to liver cancer
Hepatitis B, migrants and Barcelona
The HBV-COMSAVA project will provide screening to the communities of Ghanaian and Senegalese migrants living in the greater Barcelona area. "The project utilises innovative methods to collect blood samples (like dried blood spots) and novel diagnostic tools, including rapid-detection tests, to facilitate a rapid diagnosis, and is being led in conjunction with community members," says principal investigator Jeffrey V Lazarus. Those patients who require treatment will be referred to two university hospitals. In contrast to hepatitis C, there is an effective vaccine to prevent infection by the hepatitis B virus. The project, which is being led in conjunction with community members, will also provide vaccination against hepatitis B. "Being vaccinated protects against infection and is especially important for women, to protect themselves and their children," says PhD researcher Camila Picchio, who is coordinating the project.
Hepatitis C, drugs and the Balearic Islands
The second study (Hep C Free Baleares) will be implemented in Mallorca, Menorca and Ibiza, and is the first of its kind in the region and one of the few such efforts globally. Its goal is to eliminate hepatitis C among people who use drugs. It will therefore test people in addiction service centres, a mobile methadone unit and the Mallorca prison, and provide them with the care and treatment they need. The project will work with key stakeholders in the region, from the Red Cross to hepatologists to social workers, in order to improve how these people are tested and linked to healthcare.